2023 wedding dress trends
Wedding dresses are one of the most important aspects of any wedding celebration. A bride's dress is not only something she needs to wear, but it will also reflect her personality, taste, and style. It is often an investment that she will cherish for years to come. Here are wedding dress trends for 2023.


1. Off-the-Shoulder

This is one of the latest trends for wedding dresses. It is a look that will be bigger than ever in 2023. This trend is so popular because it is considered to be flattering for all types of body types. It adds a touch of romance and sexiness that is perfect for any wedding day. Wedding dress 5310 is off-the-shoulder with detachable sleeves, that give him even more charm.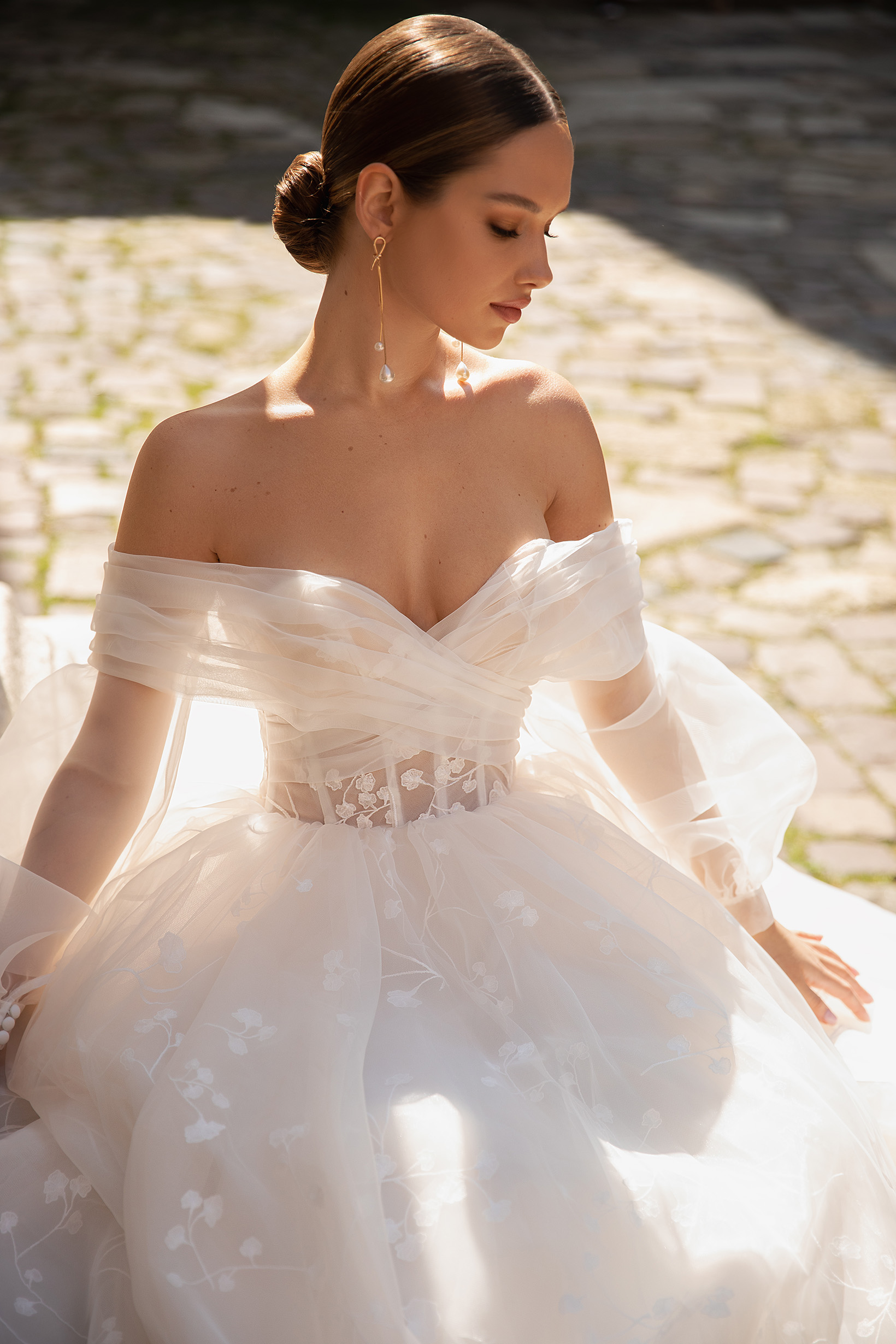 Wedding dress 5310 by Maria Anette


2. Vintage

A vintage wedding dress has long been a favorite of many women who wish to take their wedding ceremony back to classic times. However, in 2023 this look is expected to get even better and better. Many women will opt for lace dresses or dresses with floral embellishments that scream "vintage" this year. This will be one of the trending wedding dresses 2023.
3. Color

Color is one of the new trends in wedding dresses. Although white and ivory wedding dresses are still popular, many brides are choosing to take the color of their dress in a different direction. This is one of the trends that will be around for quite some time, especially in 2023.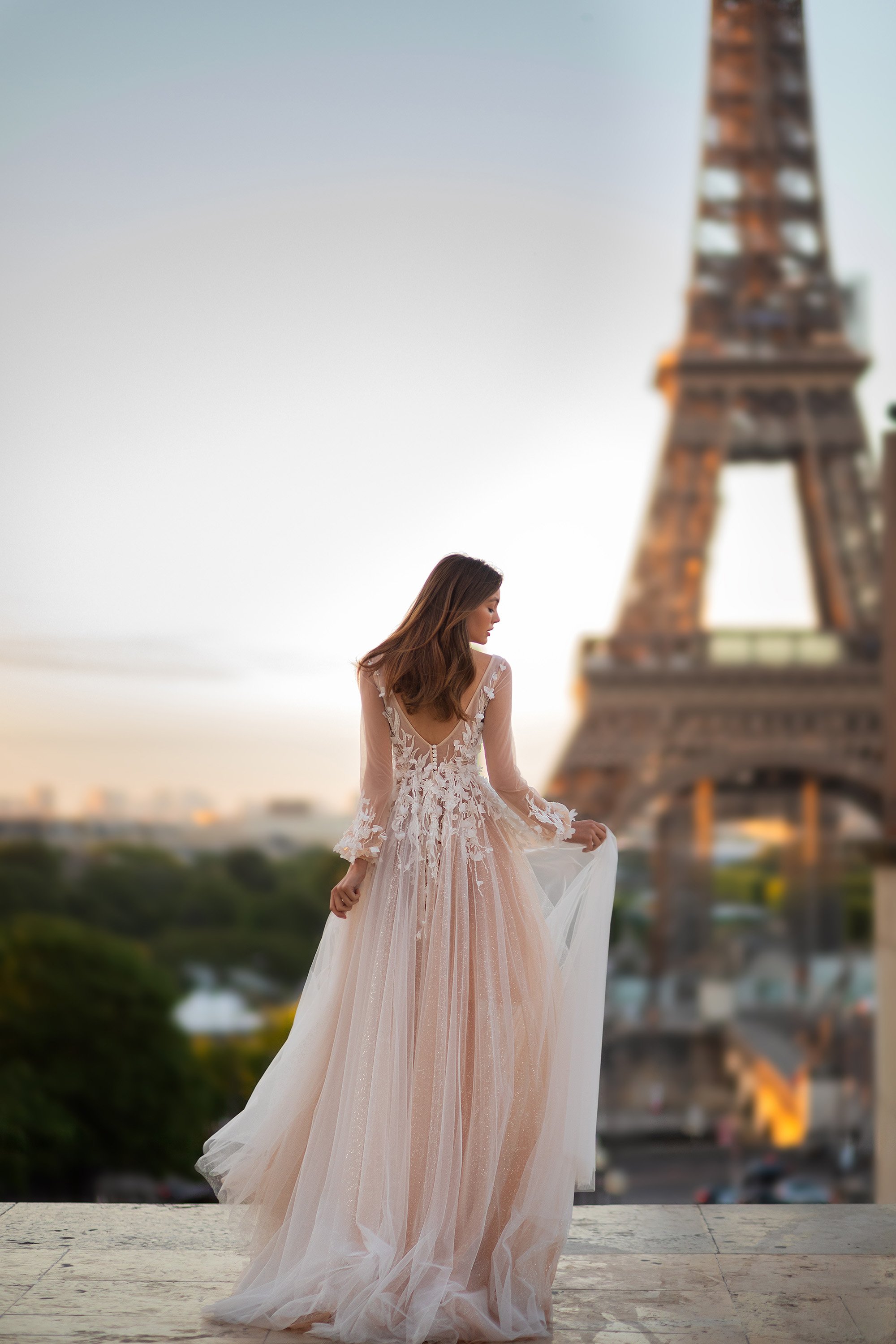 4. Lace

Lace has been a staple in wedding dresses for decades, and it doesn't seem to be going anywhere anytime soon as it is one of the current wedding dress trends. There are many different types of lace to choose from, and each type has its own purpose and meaning. Some brides choose lace for its timeless beauty, during others like it because it is organic, luxurious, romantic, or classic. This trend will continue to stay strong in 2023.
5. Minis

This will for sure be one of the 2023 wedding dresses trends. Minis are in trend because they are slimming and flattering on almost any body type. This is a look that can be worn casually or at more formal weddings. It will be one of the hottest wedding dress trends of the year.

Wedding dress Perla
6. 3-D Florals

Flowers are a staple of almost every wedding, so it is no surprise that this will be one of the wedding dress trends 2023. Some brides prefer to keep their dresses as simple as possible, but others want to make a statement with their wedding dresses. They choose to embellish their dresses with 3-D floral designs or lace sleeves. This look epitomizes romance and elegance.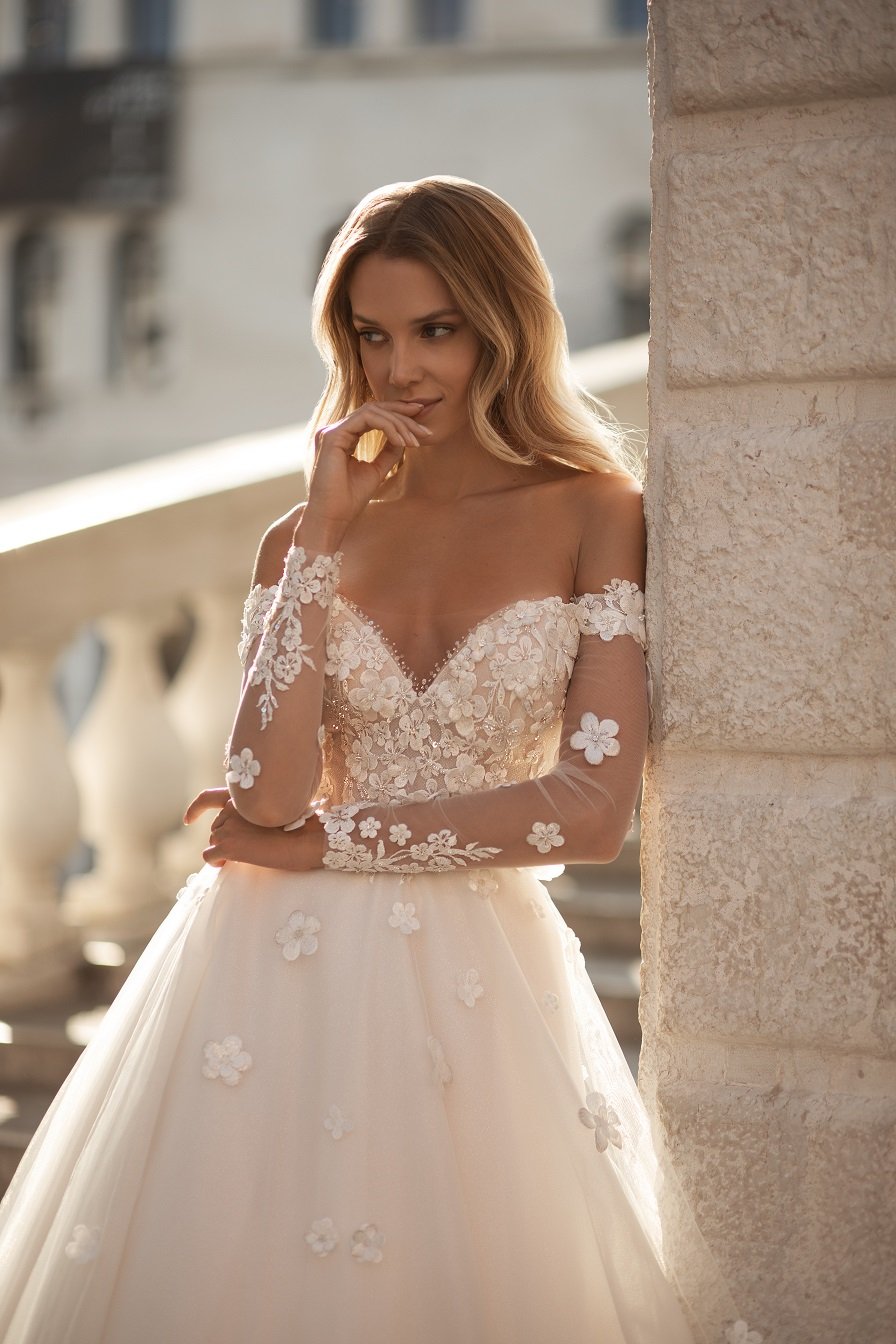 7. One Shoulder

When talking about 2023 wedding dress trends, one shoulder will definitely not be left out. This is a look that will be all over the wedding world and adds a vintage feel to the wedding dress. It is perfect for brides who want to wear a modern-day romantic look. Many different body types can wear these wedding dresses, adding a sense of mystery, chicness, and glamour.
8. Bow Details.
Bow details become very trendy in 2023. Designers are always trying to incorporate new elements to elevate the look of the dress.
Share this article with your friends ...